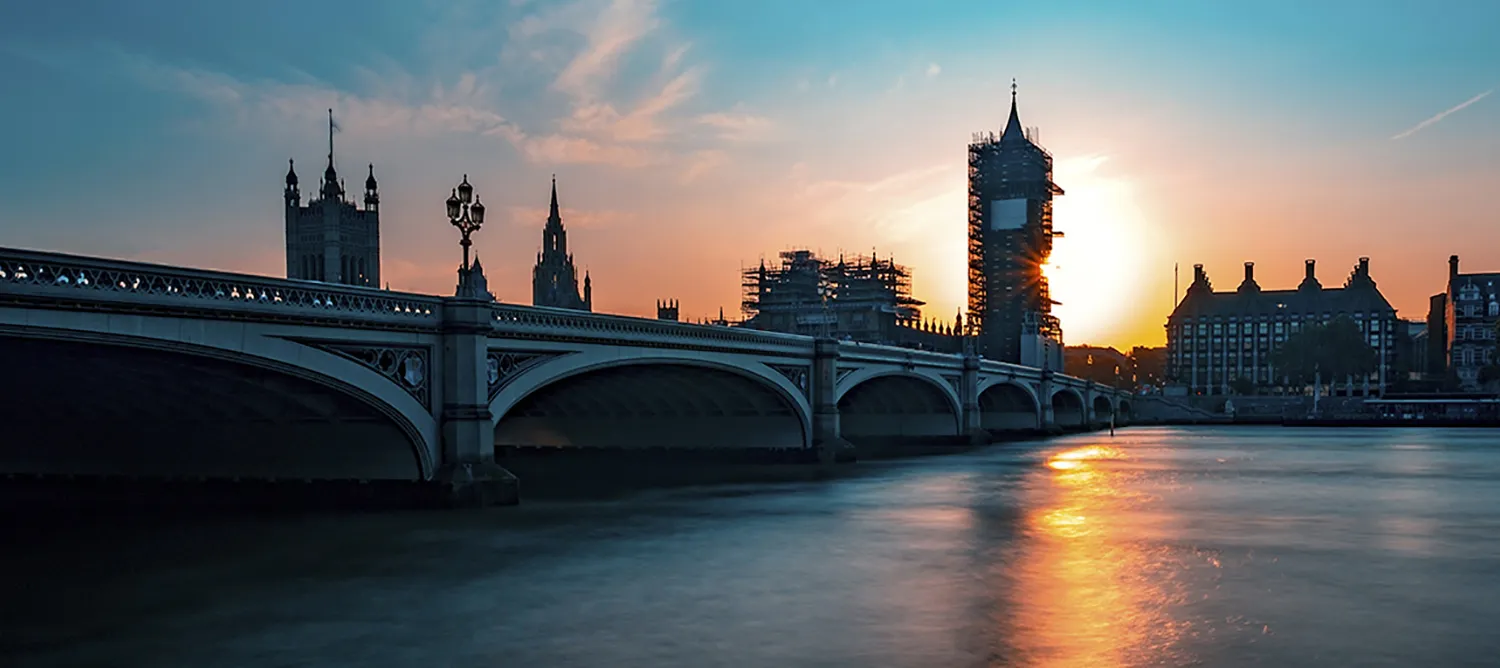 Social Housing Regulation Bill: Are the Reforms Enough?
Social Housing Regulation Bill: are the government's reforms enough to transform the sector?
The government recently published an update on its plan to transform the social housing sector following the Grenfell Tower fire.
The announcement came almost a year-and-a-half after the Social Housing White Paper was published and more than four years since the preceding Social Housing Green Paper was first launched.
Both social landlords and residents have been eagerly waiting on ministers to take the next step on this work, with the changes set to transform the way they operate.
The government has promised that the latest changes will improve the way social housing is regulated and encourage greater engagement with tenants, but will it live up to these expectations?
Inside Housing dives into the announcement to see what the sector thinks.
In 2020, the 76-page Social Housing White Paper set out a range of policies that the government vowed to bring forward to realign the relationship between social landlords and tenants after the Grenfell Tower fire shone a light on the way that residents' concerns often go ignored.
At the heart of the paper was a plan to broaden the remit of the Regulator of Social Housing (RSH) to allow it to be more proactive on consumer matters such as disrepair and safety, while also measuring tenant satisfaction.
While many of the changes outlined in the white paper have been put in motion over the past year-and-a-half, ministers are yet to lay the legislation that will put these changes into law.
Since coming into post last September, housing secretary Michael Gove has repeatedly promised that an announcement was coming this spring. At the end of last month, we finally got to see what his department has come up with.
The government's latest announcement consisted of three main parts: a new national resident panel, a plan to name and shame landlords, and publishing draft legislative clauses.
Resident panel
The announcement of a resident panel came as somewhat of a surprise, as the promise to set up some kind of tenant body was notably absent from the Social Housing White Paper.
Perhaps in response to this criticism of the white paper, ministers have now promised to set up a resident panel made up of 250 tenants across England, who will scrutinise the various measures being put forward as part of this package of reforms.
Any social housing tenant will be able to apply to be on the panel, with applications closing at the end of April.
The government has said it will hold "at least" six meetings with the panel. However, topics that are not included in the current package of reforms, such as housing waiting lists or the development of social housing, will not be up for discussion.
In a comment piece for Inside Housing, homelessness and rough sleeping minister Eddie Hughes promises that the panel will "have a hotline into government" and "will be empowered to not only share their experiences, but also to shape our efforts to reform the sector".
However, tenant bodies and campaigners have expressed concerns about the government's proposals, which they say fall short of the level of representation they were hoping for.
"There's still a long way to go to get to anything that resembles a national tenants' voice, which is what we've been calling for, along with many others," says Jenny Osbourne, chief executive of tenant engagement organisation Tpas.
Ms Osbourne is concerned that the agenda has been restricted to the issues that were laid out in the white paper, as she believes tenants will want to talk about other issues, such as social housing supply, rent increases, allocation and stigma.
"I know that's what it's been set up for, but I think a lot of the other things are very important to tenants. It's something they will have to think about," she says.
Catherine Ryder, director of policy and research at the National Housing Federation, thinks the panel is a "good idea", but would also "like to see it become a long-standing voice for tenants", going beyond the original commitment of six meetings.
This will need "resources and infrastructure in place to make it work", she adds.
James Prestwich, director of policy and external affairs at the Chartered Institute of Housing, also supports the idea of a panel, but again raises the point that it must have "the right support and funding".
Meanwhile, Richard Hill, vice-chair of the G15 and chief executive of One Housing, warns that the sector cannot rely solely on formal panels and surveys to ensure that tenants are listened to and treated with respect by their housing provider.
"It has to be at the heart of every interaction we have with our residents," he explains. "Otherwise, despite all the investment we make in people's homes and the commitment I know people across our sector have to making a difference for our residents, we will have woefully missed the point."
Naming and shaming landlords
Another new announcement made by the government was a plan to name and shame landlords that are failing to meet the standards being brought in under the Social Housing Regulation Bill.
Under the proposals, the government will publish on its website and on social media channels when the Housing Ombudsman has made a finding of severe maladministration or when a landlord breaks the English regulator's new consumer standards.
In his comment piece, Mr Hughes said this plan will remove "the cloak of deniability for the immoral landlords that are out there".
However, many say that it is unclear what difference the government's plan will make, given that the RSH already publicises when its standards are breached and the Housing Ombudsman has recently begun publishing a league table of the worst-performing landlords when it comes to issues such as damp and mould.
"I don't think this offers anything new and I don't think it's going to work," says Rob Gershon, a tenant campaigner who sat on Shelter's commission for the future of social housing post-Grenfell.
He points to the fact that some major landlords have ended up on ITV News as a result of its recent investigation into social housing conditions and argues that "it hasn't driven any change in those organisations".
Meanwhile, Ms Osbourne says the culture of some organisations means it will not make a difference whether they are named and shamed.
"You could have an organisation that could be named publicly and still not care," she explains.
Matthew Walker, chief executive of Leeds Federated Housing Association and chair of PlaceShapers, also warns that there could be "unintended consequences" from this policy.
"I'm a strong believer in transparency, but one of the potential unintended consequences of naming and shaming could be that it only perpetuates the stigma that residents might feel between them and their landlord," he says.
Legislative changes
The final part of the government's announcement was to publish a series of draft legislative clauses. When enacted, these amendments will finally bring the Social Housing White Paper proposals into law.
The clauses are largely related to the expansion of the RSH's powers. For example, they will give the regulator the power to introduce the new tenant satisfaction measures and will remove the 'serious detriment test', which currently prevents the watchdog from intervening in consumer standards unless a breach would seriously harm a tenant.
Gemma Bell, a partner at Devonshires, says the changes will "give greater flexibility to the regulator to allow it to operate more effectively, such as by widening its powers to collect information from third parties and widening its enforcement powers in respect of local authority and for-profit providers".
While many in the sector are pleased to see the white paper proposals finally translated into legislation, there is a sense among some that the recent announcement was somewhat underwhelming.
This is largely due to the fact that the proposals only included some of the draft clauses that it aims to eventually put into law. Ministers also failed to commit to a date for laying the legislation in parliament, saying that this will happen "when parliamentary time allows".
Mr Gershon says he was expecting "something a little bit more solid" from the government and branded the announcement "wishy-washy".
"It's almost like saying, 'Here's something, we're doing something, please leave us alone,'" he adds.
Ms Osbourne is equally frustrated at how long the reform process is taking.
"The proof is in the pudding," she says. "The timeline is frustrating because we're still relying on words rather than facts and acts that will make people come to the table."
Jonathan Walters, deputy chief executive of the RSH, acknowledges that there is a limit to what the regulator can do before legislation is put in place. However, he urges landlords to not wait for legislation before making changes in their organisations.
"A lot of this is about culture change and innovations, and making sure that organisations are listening to and hearing their tenants and engaging with them. That's very much our message, don't wait to engage with your tenants," he states.
It is true that big changes have been introduced to the sector over the past few years. Change is clearly afoot at the regulator, which already has a director of consumer regulation in post and is currently consulting on new tenant satisfaction measures. Meanwhile, an expansion of the Housing Ombudsman service is well under way, demonstrated in the huge increase of case work the service is undertaking.
But it is completely fair that many are frustrated that almost five years after the Grenfell Tower fire, ministers have failed to commit to a timeline for introducing these changes into law.
Until the government decides to prioritise this legislation, the transformation of the sector will remain incomplete.