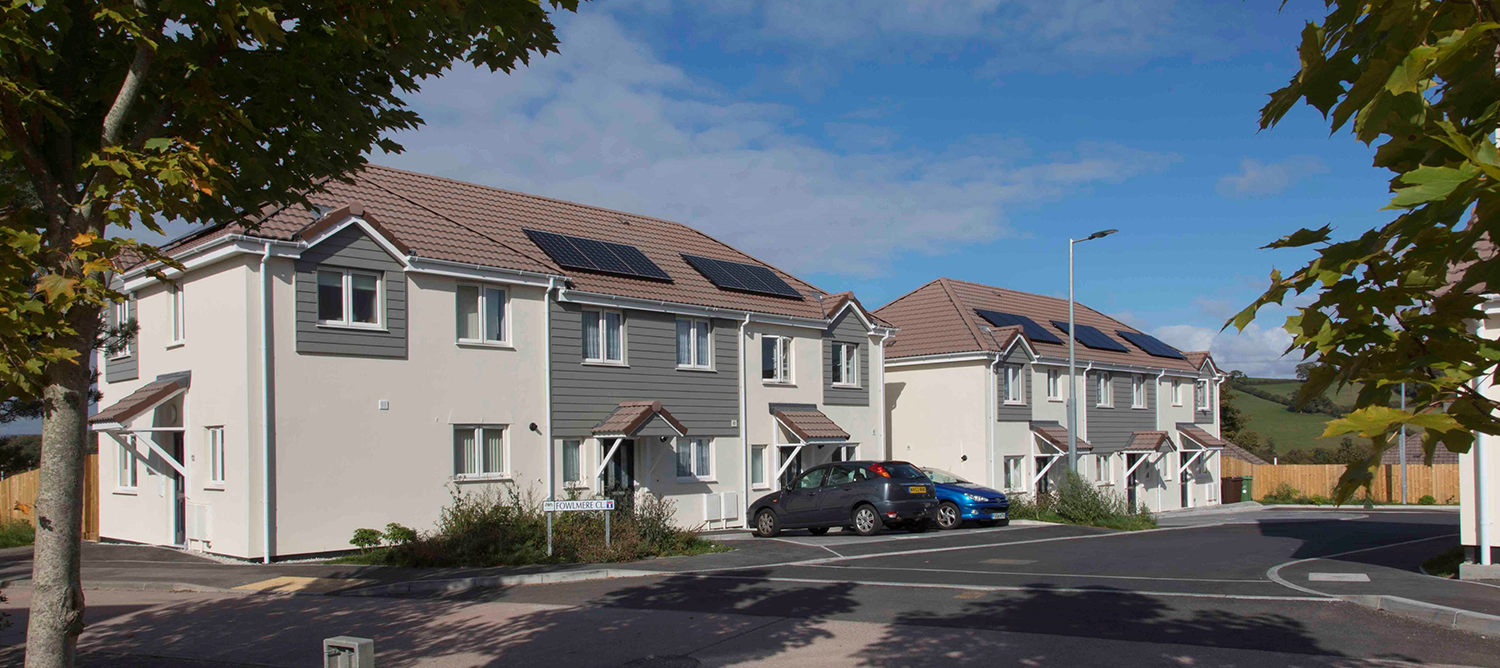 Westward Housing Group – Data Quality Assurance

The organisation
Westward Housing owns and manages approximately 7000 homes across Devon and has a commercial arm, Horizon Homes, which delivers homes for market sale.
The challenge
Westward has been on a path of transformation into a digital business since 2017. It's CEO, Barbara Shaw, recognised then that accurate, accessible, insightful data would be key to their successful transformation to a business that exhibited exceptional governance; providing a compelling online experience to customer; whilst empowering staff to swiftly make the right decisions that were 'driven by data'.
Since then Westward has worked with 3C to complete a programme of data cleansing; revising data standards; developing its data dictionary and introducing new data governance arrangements to oversee data quality. However, maintaining data quality was challenging and a method was needed to address this problem once and for all whilst supporting the team development required to become a truly 'data-driven' business.
The solution
Westward sought guidance from 3C who introduced the 3C Data Logic automated data quality assurance solution to support the services already being providing. 3C Data Logic started to monitor data quality across the organisations, providing alerts of data quality issues as they arose, so effectively preventing further data degradation. Mick Capern, Westward's Assistant Director Transformation, called this "Turning off the dirty data tap".
3C Data Logic was used to monitor both Westward's structured and unstructured data sources, including data held on shared drives and email. This provided the opportunity to ensure that customer information, wherever it might reside within the organisation, is visible and can be quickly and easily found and accessed when required. This supports an essential part of the GDPR, providing Westward with the ability to compile Subject Access Requests (SAR's) far more swiftly and accurately.
3C Data Logic is providing a user-friendly method of monitoring the quality of data across multiple systems, alerting executives as to where staff development around data quality is required. It empowers Westward's Business Analysts to swiftly access the accurate information they need rather than having to manage what was a growing list of exception reports to firefight data quality issues. This is helping to transform operations and is assisting Westward move from a reactive to a far more proactive business model.
The benefits
Within one hour of 3C Data Logic going live, 3C had been able to analyse a vast quantity of data, identifying inconsistencies across multiple data sources, comparing it to the information held within the core structured database, Capita One. Previously Westward had no way of analysing this data and would have relied on the manual reconciliation of data whenever errors came to light.
3C Data Logic has enabled Westward to expand its view of data, adding layers of insight and reconciling information to remove anomalies and ensure that there is a 'single version of the truth'. Customer records are properly managed, easily identifying missing or wrongly formatted information such as post codes and mobile numbers.
The use of 3C Data Logic is providing a sustainable way of managing data quality, an essential element that underpins Westward's 'Evolve' transformation programme.
Examples of insights swiftly identified by 3C's Data Logic automated data quality assurance service
260 properties with no built dates
A flat built in 1862 in a block that was built in 1960
6,000 tenancy data needed to be cleansed
8,000 people contact information issues to cleanse
2,914 pdf files were found to occur more than once. A particular one occurred 194 times.
Testimonial
"3C has been instrumental in helping us improve the quality of our data over the last three years, however the use of Infoboss has been a game changer in improving the ease and speed of analysing data quality. With 3C's help, we will be able to continue improving the quality of our data and maintaining it into the future. We now have data we can trust and can provide assurance to the Westward board that the data we are using to drive the business is of excellent quality." - Barbara Shaw, CEO of Westward